Regular Hours Monday thru Thursday 7am-7pm;
Friday & Saturday 7am-8pm;
Sunday 8am-6pm.
IF THE WEATHER IS BAD...CALL FOR HOURS!
• Capture the Holiday Spirit - SHOP LOCAL - Select a quality Tree, Poinsettias, Wreath, Roping, Holiday Centerpieces & More!!!
• Keep your Home Warm and SAFE with Sand, Salt, Pellets, Wood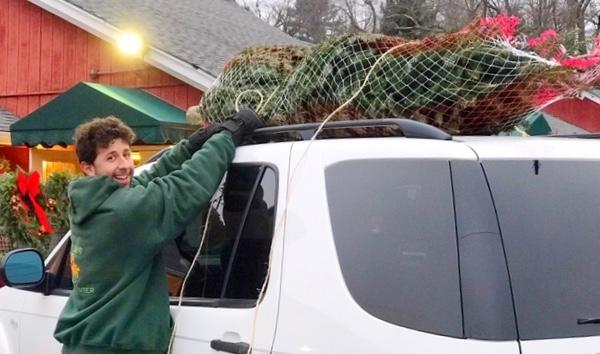 Family-owned and operated since the 1940's by the Generali family, Dom's is Danbury's oldest and largest Garden Center. Ask around, and discover that it's also known as the best place to go for all of your gardening and landscaping needs. With indoor and outdoor plants, trees, mulch, herbs and vegetables, this shop contains everything you'll need from a container garden to a landscape overhaul. Dom's makes a habit of getting to know our customers, so we can offer them the best service they can get anywhere, season after season, year after year.
DOM'S GARDEN CENTER
49 PADANARAM ROAD
DANBURY, CT 06811
regular hours:
MONDAY thru THURSDAY 7am-7pm
friday and saturday 7am-8pm
sunday 8am-6pm
IF THE WEATHER IS BAD CALL FOR HOURS!!
DELIVERY - 7 DAYS A WEEK